NEW SNOWMAN PATTERN!

Sept 30th---A bunch of Craft Supplies back in stock!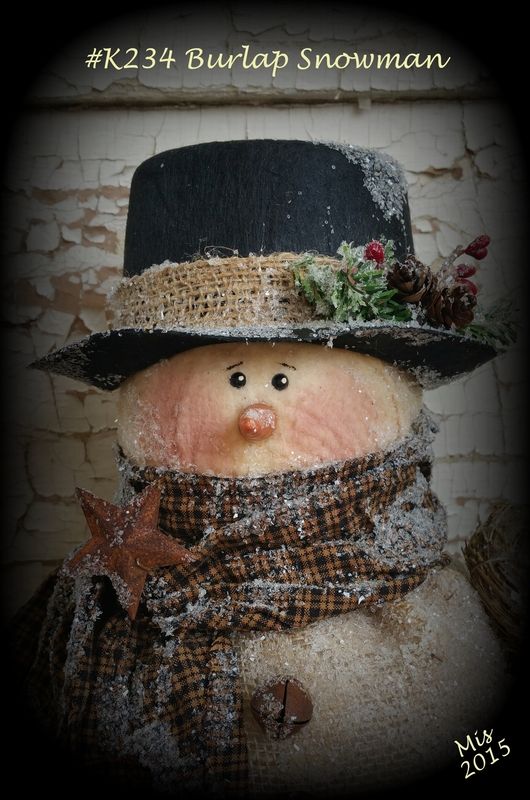 This is a non-sewing pattern!
Also available as an E-Pattern at Pattern Mart, just search K234 and it will come up.
See web address below for instant print patterns.
ANNOUNCEMENT: I now have 29 E-patterns you can print right out and not have to wait on the mailman to deliver them! If interested go to www.patternmart.com.. You can look me up by the designer name (Bee'in Creative with Mis).
The epatterns are $6.25 each
Visit Bee'in Creative with Mis's profile on Pinterest.

" border="0" alt="#K216 Reduced photo af99507e-4316-45ec-a2de-97063a9dd963_zps1b8c3f3e.jpg"/>>"
/>"/> >
>

Welcome and thanks for buzzing by!

Please look around...you will find homespun wood patterns for every season. I design patterns from my heart as I keep you, the crafter, in mind. To all my faithful customers---THANKS for always buying my patterns and for all your kind words and compliments! For you are the reason that I keep bee'in creative!

TO ORDER BY PHONE: 304-863-6481. BY MAIL: NEW ADDRESS 788 New England Ridge Road, Washington, WV 26181

***FREE PATTERN SPECIAL***

For every two patterns purchased you may select a FREE pattern! Just click on FREE PATTERN BUTTON and pick the pattern(s) that you would like to have at no charge!

Please join my mailing list. I will notify you about new patterns and also special sales that I run.